Morf Designs Ltd offer a variety of web based services including bespoke website design and build, with all projects built to individual requirements.

We also design and build interactive maps, smartphone websites; create e-newsletters and e-ads; offer a search engine optimization service and we can add Google Analytics to your website to allow you to monitor traffic and marketing effectiveness.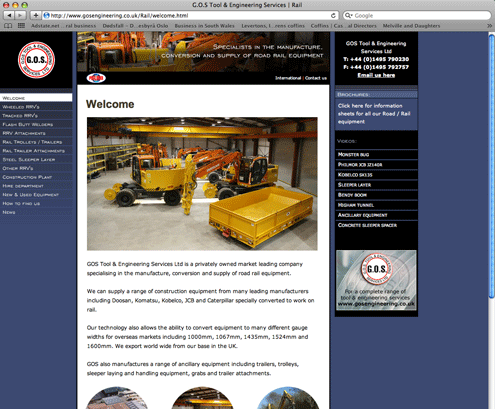 GOS Tool & Engineering Services Ltd
GOS wanted a website that contained detailed information about their numerous engineering and rail services. The site was constructed to keep the information fresh and easy to navigate. Each section contains photography to visually enhance the text. The site has been styled to work alongside the corporate brochure and service sheets. The site can be found at www.gosengineering.co.uk.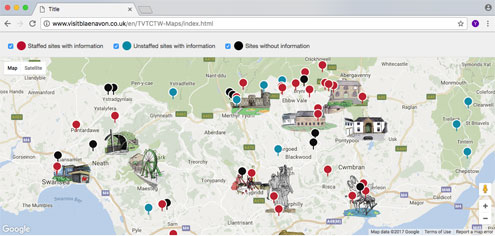 Interactive Maps
We design and build bespoke web features. This is an example of an interactive map which was developed as part of 'The Valleys That Changed The World' project. The map pin points places of interest with markers, illustrated icons and information windows.
To view the map visit http://www.visitblaenavon.co.uk/en/TVTCTW-Maps/index.html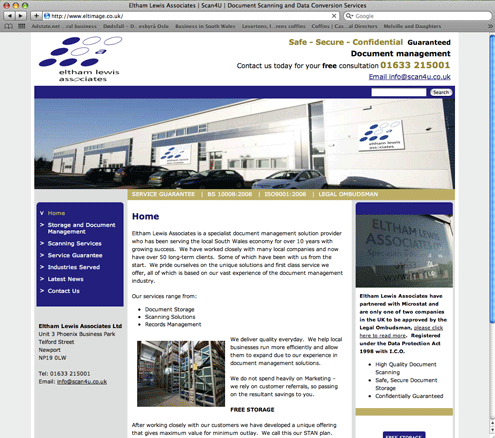 Eltham Lewis Associates
Eltham Lewis wanted a site that was clear, concise and easy to navigate. They wanted to be able to access the site in-house to update the content on a regular basis.
Morf Designs designed the look and feel, managed content and photography, built a bespoke site and completed SEO work to enhance its positioning.
With the Googleanalytics facility added the client can also track the success of the new site with detailed web traffic reports.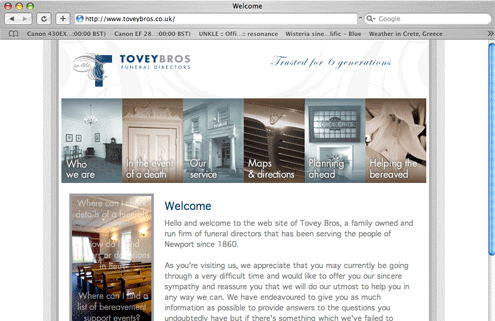 Tovey Bros. Funeral Directors
The website was designed to be friendly, easy to navigate and informative. Users can access funeral details, use the mapping facility to get directions and source a wealth of information about the company and its services. The site has been built using CMS, so that the client can easily access the files and update in-house.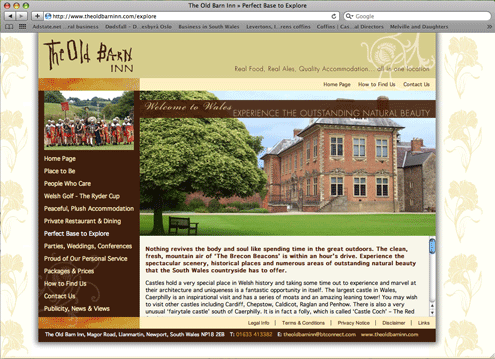 The Old Barn Inn
The Old Barn Inn wanted a website to portray the high quality of their establishment, the luxury accommodation, impeccable service and outstanding surroundings. Morf Designs delivered a website to meet their full requirements.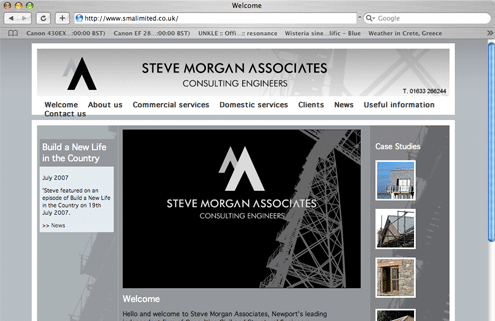 Steve Morgan Associates
The client required an informative, professional website that would be easy to update in-house. Following their existing corporate style we created a new, innovative site that is easy to navigate and allows to user to access a wealth of information.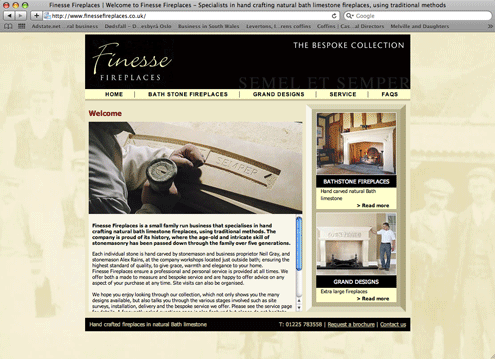 Finesse Fireplaces
Finesse Fireplaces is a small family run business that specialises in hand crafting natural bath limestone fireplaces. They wanted a simple site that would show their full range of fireplaces an in easy-to-use format.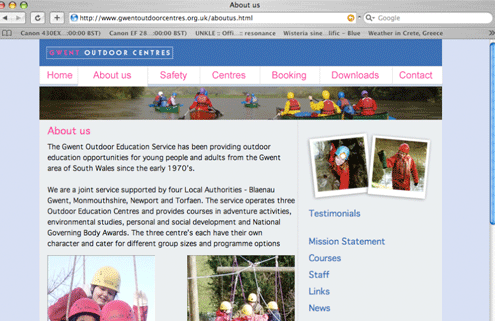 Gwent Outdoor Centres
A friendly, image-packed site was created to help users access information about the Outdoor Centres and the facilities on offer. The site has been built so that the client can update the content easily in-house, as and when required.












back to top